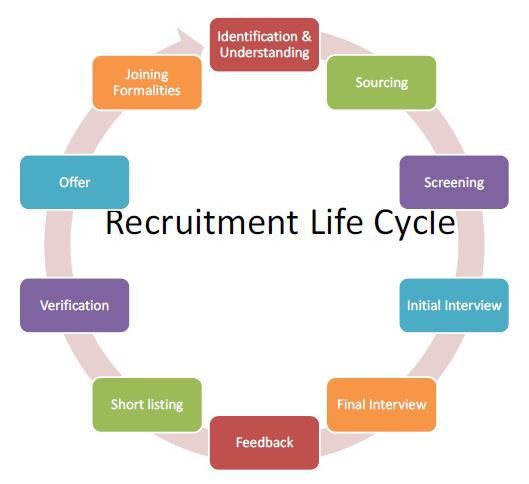 Recruitment Process
Understand Job Description provided by Company
Sourcing profiles as per Job Description
Scrutinize interested candidates resumes & details before sending to clients
Receiving Clients Feedback for all candidates.
Schedule Interviews as per schedule.
Taking follow up for pre & post Interview.
Cross Verify Candidates Documents.
Negotiation with Candidates for Salary.
Follow up with Candidates till Joining.